Programmable Sustainability
tools to accelerate the zero-carbon economy
THE PROBLEM
Zero or Bust!
Energy is the biggest problem of all in the climate crisis
73%
of greenhouse gases causing global warming are emitted by energy production or consumption
source world in data

80%
of global energy is still being produced with fossil fuels
source REN21
more sides of the problem
Zero or Bust!
Business as usual is unacceptable. The world is not on track to stay under 1.5°C warming
Add More Zeros
The adoption rate of renewables is too slow, despite significant cost reductions and technological advances
Prove Your Zero Impact
Reporting proof of carbon-free operations is burdensome and reliant on centralized trustfull setups
We need to change the current path!
At Zero Labs we research and build tools that will create new behaviours around renewable energy and the regenerative economy
OUR SOLUTION
Less is more, but Zero is better!
At Zero Labs, we build radically accessible and transparent tools for programming decarbonization into business and household operations alike
Decarbonize & Prove it
We make it easy to decarbonize your operations and prove it, through open, public proof pages that anyone can check, even programmatically with our API
Decarbonize

your operations, crypto
portfolio, protocol, products or services, now
Non-zero facts about our system
A PRIMER
Renewable Energy Certificates
The secret ingredient to changing energy related behaviours
What are Renewable Energy Certificates?
Renewable Energy Certificates (RECs) are tradable, non-tangible energy certificates that represent proof that 1 megawatt-hour (MWh) of electricity was generated from an eligible renewable energy resource or power plant.
Why do we need RECs?
Once an electron has been added to the electric grid, there is no way to know from where it came. Renewable Energy Certificates represent the verified amount of clean electricity that has been added in a specific period; therefore RECs are the only way to prove your electricity is green.
What's the difference between
RECs and Carbon Offsets?
RECs prove that a certain amount of electricity consumed was green, and carbon credits represent a project, somewhere in the world, whose activities reduced emissions or enhanced greenhouse gas (GHG) removal from the atmosphere. RECs are special because they incentivize the adoption of renewable energy while carbon offsets redirect the sustainability effort to external projects
The
superpowers

of tokenized
Renewable Energy Certificates
Green NFTs
RECs are special kind of Non-Fungible-Token that represent
1 MWh of clean energy
produced by a specific facility
in a specific time frame
Transferable
RECs can be bought and sold, they can be transferred, powering new on chain market dynamics. Buyers and sellers will soon be able to engage in our upcoming marketplace
Can be "Locked"
Once locked only the final holder will be forever the owner, they won't be able to sell it or transfer it again. The official term is that a certificate is "redeemed", "claimed, or "canceled"
Fractionalizable
RECs of 1 MWh can be divided into 1000 NFTs of 1 KWh each or less, which provides greater resolution on the temporal energy consumption accounting and enabling new user to decarbonize their operations
Composable
Full RECs or fractions can also be bundled together into baskets and used as a composable block in decetralized finance and as a new asset to diversify your portfolio
Programmable
Use tokenized RECs in your web2 or web3 applications with our easy to use, developer friendly API, and have your users decarbonize their operations
GREEN APPS
Beyond Zero
Projects built with Zero Labs tech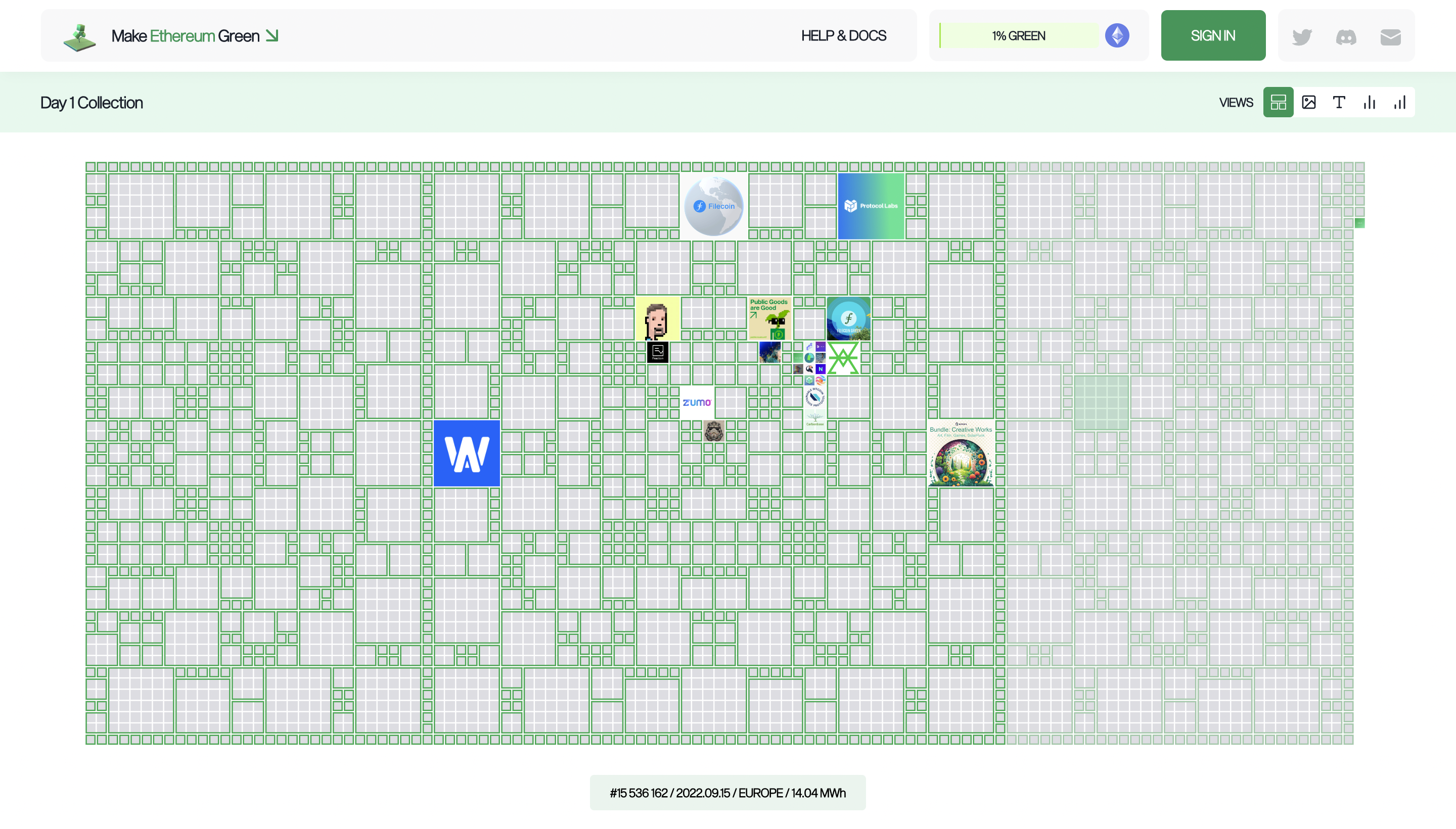 Blocks Garden
Decarbonize historical emissions of the Ethereum network in a a fun and engaging way. Participate and track the progress of the collective challenge to make Ethereum-1 green.
Explore project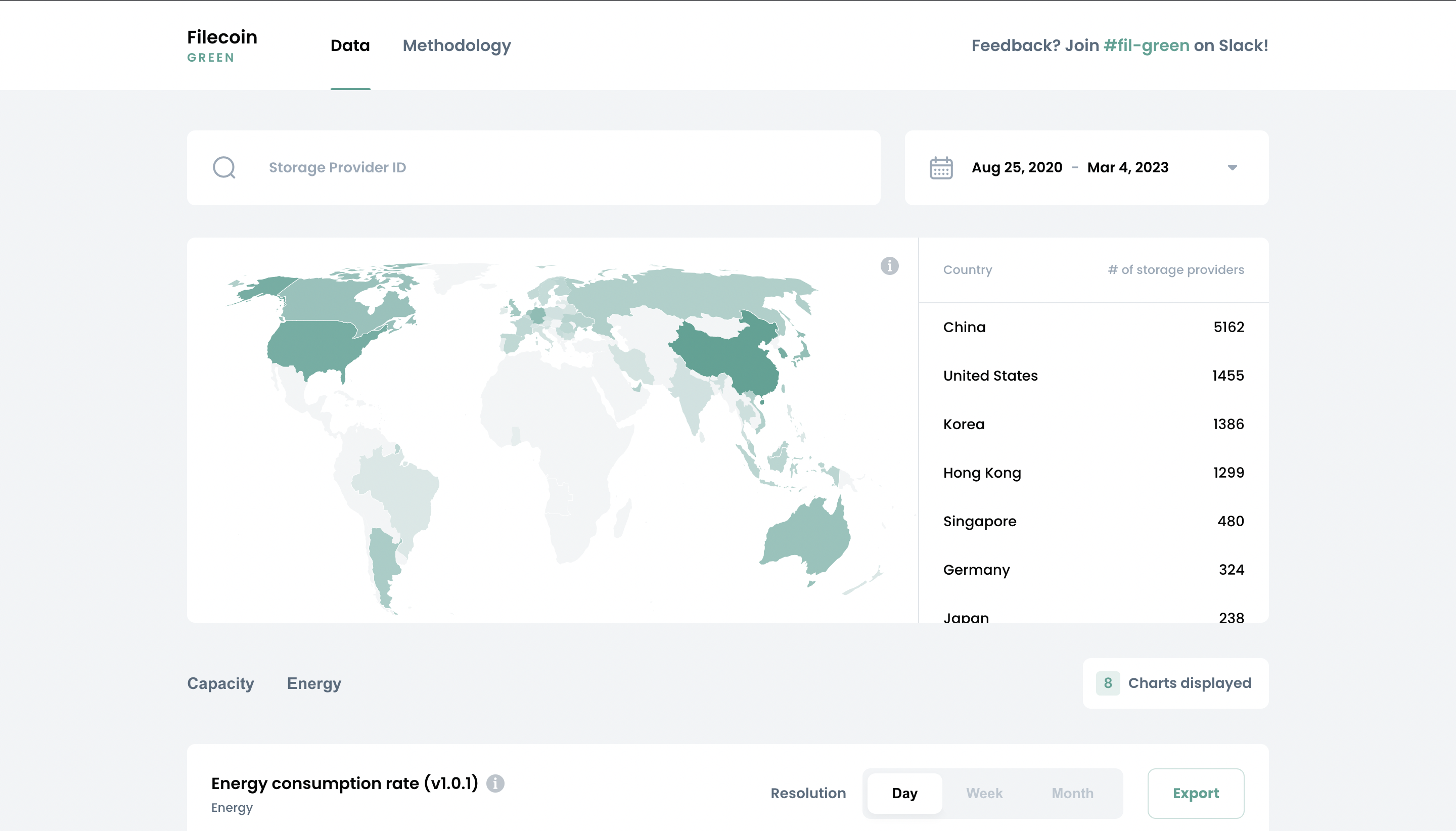 Filecoin Green
Dashboard designed to raise the bar for energy transparency across Web2 and Web3 alike, allowing anyone to estimate the energy use of any node in the network.
Explore project
ECOSYSTEM
From Zero to Hero
Join the community of organizations on a mission to decarbonize the world
UPDATES
Zero Emissions
Stay up to date on the exciting news we are going to emit and engage with us and the community of innovators fighting the climate crisis